Fire Act and Fire Shows
Poi Passion offers a range of professional fire performers and shows.
Being mesmerized by our highly trained fiery personality acts! A great way to add an exciting element to your event and give a warm memory to all that see the Performer.
Poi Passion, School of Poi and Fire performance hold the full public liability of £10 Million and £20 Million first act fire insurance.
Full Risk Assessment. Fire Safety Equipment and First Add Trained.
See our Performers https://www.youtube.com/watch?v=TVPlQAwROrk&list=PLe9DHLiM42Duk7LUE6Bkgmy5OhM4TDwpp&index=3 
Performers specialize in Fire Poi, Fire Ropes, Fire Staff, Fire Juggling, Fire Hoop,  Fire Fans, Fire Hands, Fire, Fakir (body burning), Fire Eating + Fire Breathing.
Check Sundown Times link http://www.timeanddate.com/sun/uk/London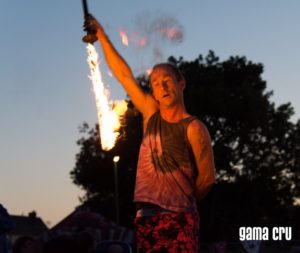 We offer solo and group performances.
The below list is based on one performer multi-skilled 35  Minute fire show.
Booked with your event

Worthing £150-250 
Sussex £200- 300
Surrey £250  £400
London and Beyond £350-£600
Travel will be added to all locations at 60p per mile 
For more information or communication   kate@poipassion.com
All thought we can be flexible in our Price range
Abroad flights, hotel and all out of pocket expenses will be added when appropriate